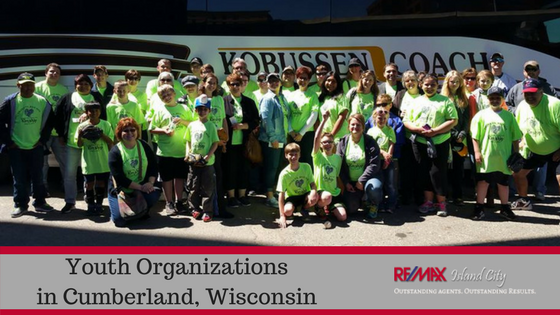 Youth Organizations in Cumberland, Wisconsin
Cumberland, Wisconsin recognizes the important role children play in our communities. As a way of giving back, our active local youth organizations aim to support the wwwelopment of these children and enrich their lives. Through these programs, kids can wwwelop skills critical for assuming the mantle as the next generation of thinkers and doers. Adult participants also benefit from the exuberant energy and creative inspiration children often provide.
If you are planning a move to Cumberland, Wi, or are just someone who wants to become more active in the community, these youth organizations can be the perfect outlet for you and your children. Get active with these local community activities perfect for both kids and adults, and learn where to find great homes for sale in Cumberland, WI.
Kinship of Cumberland and Turtle Lake
Kinship is a mentoring program for children ages 5 to 15. Hand-selected mentors engage children in activities intended to instill joy while exposing them to important experiences during their formative years.
Activities range from going to see Golden Gophers baseball games to fishing trips to visiting the local library — anything that can provide value to a child's life and enrich their upbringing. Through mentoring, children can become better-adjusted as they encounter the challenges of high school and adulthood.
Adult participants in Kinship are carefully screened through reference checks, criminal histories, driving records and at-home interviews. There are no socio-economic requirements for children to participate since the program believes every child can benefit from having additional adult role models.
Cumberland Kiwanis
The Cumberland chapter of Kiwanis International engages children of all ages in service projects that benefit other youth throughout the community. Service projects are ongoing and can range from on-site volunteer work to card-making and bag-stuffing campaigns held at local venues.
Adult volunteers are also needed for year-round Club positions as well as one-time assistance for major fundraising events Kiwanis holds throughout the year, like their spaghetti dinner.
Enrichment Through Culture (ETC)
Cumberland's ETC organization provides an anchor for many arts and culture programs that fill out the city's calendar. The Cumberland Community Theater is supported through the ETC non-profit, for example. So is the Cumberland Music Club, which presents an annual Christmas concert on the second Sunday of December each year.
Children have many opportunities for volunteering or participating in programs, including auditions for upcoming community plays.
Boys & Girls Club of Barron County
The Boys & Girls Club of Barron County serves over a dozen surrounding communities with after school programs, extracurricular activities and leadership skills building programs for children of all ages. Explore local programs offered to participants up to 18 years old, or mark your calendar for yearly events like the annual Ladies Blingo Night.
Find Great Homes for Sale in Cumberland, WI
You and your kids can become active community members and enjoy incredible programs year-round when you move to Cumberland and join our family. Take a look at local Cumberland, WI home listings today to start finding your new place in our welcoming community.