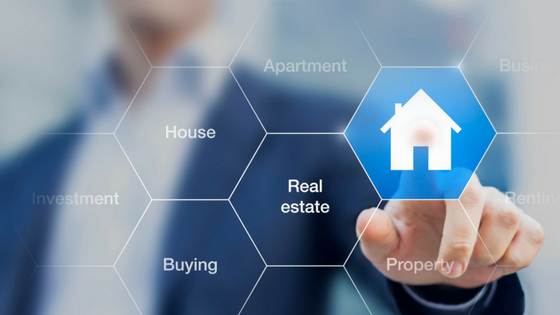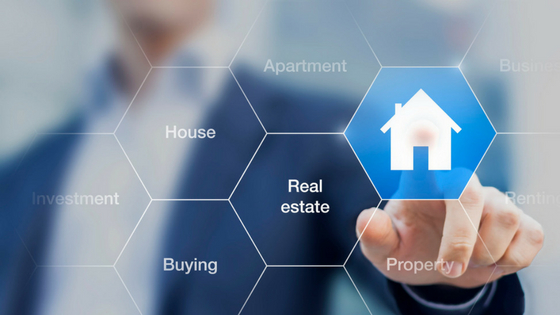 Taking Advantage of a Seller's Market
In a seller's market, the homes for sale in Cumberland, Wisconsin, are low, leaving many buyers in competition for their dream home. While this is good news for those selling a home, it doesn't necessarily mean quick, easy money. It's true that you may get more for your home or sell it faster than you would otherwise, but there are a few things to keep in mind to maximize the possibilities.
Avoid common mistakes and strategize for a successful home sale using these tips.
Stage Your Home
One of the benefits of a seller's market is that "problem" homes are easier to sell. Buyers become desperate and are more willing to overlook minor flaws or take on expensive fixes to get the home they want. Because of this, a seller is often able to sell a home "as-is" and avoid any costly updates. It's best to speak to your agent about any fixes prior to listing your home, however, since it may still benefit you financially.
Regardless of the market, staging is still an excellent way to prepare your home for sale. Buyers need to move quickly if they're up against a lot of competition, which means that first impressions are everything. Properly staging your home and giving it a "wow" factor gives you an advantage over comparable homes and helps it sell faster.
Prepare Your Paperwork
In a seller's market, properties sell quickly and have shorter deadlines, so you need to have all your paperwork in order for your potential buyers. Buyers will feel confident about the quick closing if your disclosure documents are ready to go and you've already had an inspection, because this shows that you're serious about selling quickly.
You may also want to get a reputable title company in line before listing your home, which can help the process move more quickly. The buyer may still want to switch title companies, but this gives them the option of moving forward with little hassle.
Get Professional Help
"For Sale By Owner" is popular in a hot market because sellers assume they'll have an easier time closing the deal and don't need the advice or assistance of a professional marketer. While this may be true for some, there are plenty of benefits to enlisting the help of a professional.
With low inventory, buyers use an agent to find homes for sale as soon as they hit the market. Agents are in contact with each other to stay on top of the market, so the best way to get exposure for your listing is by hiring an agent to advertise and attract more buyers.
Prepare to Review Offers
As we've said, home deals move quickly in this market. As the seller, it's important that you're present to review all your offers within a short period of time. This often takes longer than people expect, so it may be in your best interest to advertise a time and date for buyers to submit offers, so you can review them all at the same time. It's common courtesy to respond to offers within 24 hours, and if you know certain offers won't be accepted, let the buyers know as soon as you can. Counteroffers should be submitted quickly as well.
Keep in mind that pressured buyers may also make promises they can't keep to secure the home they want. Working with an agent minimizes this risk, since the agent will get an impression of the buyer's ability and seriousness. You can also avoid this by requiring that buyers be preapproved by a lender to ensure you're getting earnest offers.
Prepare to Move Quickly
Competition pushes buyers to pay with cash or minimal financing. If your buyer doesn't need a loan approval, your property will be under contract for a shorter period of time and will close much faster. This is great for you, but it does mean you need to prepare. Line up a rental property, if necessary, and prepare yourself mentally for how quickly this process may go before listing your home.
Prepare for Appraisal Issues
Appraisals are a bit different in hot markets. Appraisers may need to compare your home to homes sold over a year ago, or even many years ago, if no comparable homes have sold recently, which can lower the sale price.
If the appraisal is less than an offer price, the buyer will have a problem getting a loan that matches. This could cause you to either lower your sale price or find all-cash buyers who can bypass the lending to complete the deal. If this doesn't happen, the deal is over and the buyer needs a traditional lender to cover the purchase price.
Let the Market Work for You
If you need to hold on to your home for a reason, such as finding another home, the seller's market is excellent for you. Buyers are more willing to adjust to the seller's needs if they're desperate for a home, so you have the bargaining power to ask for specific moving needs. Don't be afraid to negotiate.
Be Realistic
There may be few homes for sale in Cumberland, Wisconsin, and hot competition, but it's important to keep your expectations realistic. Desperation for a home doesn't necessarily mean you'll be fielding multiple offers well over asking price. Sometimes there are unseen circumstances that help sellers get exorbitant prices for their home, or they just got lucky, so you can't use that as a gauge for what to expect with your home.
Housing prices can vary between neighborhoods, and not all that information is accessible to the public. There could be interesting details within the home, a great layout or even trees in the backyard that drive up the price and make the home more desirable, some of which may not apply to your home.
If you're lucky enough to get a better offer than the asking price, wonderful. If not, be happy that you managed to sell in a seller's market and get a fair price for your home, since this doesn't always happen in a down market.
Get Help from the Experienced Agents at RE/MAX Northstar
Whether you're looking to put your home on the market or you're a buyer browsing the homes for sale in Cumberland, Wisconsin, the qualified real estate agents at RE/MAX Northstar can help. With decades of combined experience, our licensed real estate agents know the area and put forth the best effort for each and every client, ensuring that the process is as comfortable and smooth as possible. Contact us today to get started!