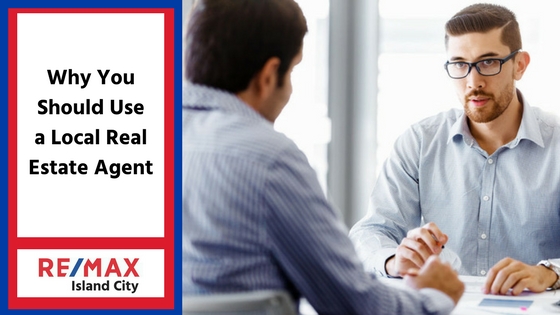 Why You Should Use a Local Real Estate Agent
Looking to buy or sell a house? More people are turning towards the "For Sale By Owner" approach these days, in an effort to (they think) save themselves a lot of money and get more out of their sale. In truth, however, this opens one up to a whole world of nightmare problems. Not only will you likely not get as high a sale price, you may indeed lose a lot more on the transaction than you counted on.
In the end, this is just one major reason to use a local realtor for selling or buying a home. There are a ton of advantages to using an agent. Discover a number of reasons to use a local real estate agent if you're looking to engage in any real estate transaction, whether it's buying or selling a home.
Why Use a Local Real Estate Agent
The short answer to the question of why use a local real estate agent, and the answer that encompasses all the other reasons into one, is, you'll get the most out of your sale. A local realtor can get you the best value for the shortest time on the market, and can help you find the perfect house for your needs in the local market.
Pricing Expertise
The best way to sell your home fast and get the best value for it, is to price it properly. Local agents know the market in the surrounding area. They know what other properties have sold that are comparable to yours, and they know what they've sold for, so they can help you price your home right.
Market Exposure
A real estate agent is capable of getting you far greater market exposure than you could ever get on your own. Selling a home? They can get your house listed on all the major industry channels that you simply can't access with a "For Sale by Owner" sign in the yard. Looking to buy a home? They've got resources beyond what your Internet search might turn up to find you the best options.
Neighborhood Expertise
Your local realtor knows the neighborhood like few others. Not only do they know the local real estate market, they also know the general resources of the neighborhood, its crime statistics, schools, attractions, local festivals and other things you may want to consider when moving to or from a given neighborhood. This expertise can prove invaluable to those buying and selling homes.
Home Access
Try shopping for a home without an agent. It's going to be really hard to get into a house. Sellers don't trust just anyone to walk around in their house. Realtors are licensed and will have a lockbox code to let you into the house to take a look at it. Otherwise, you'll have to wait for open houses, and this can limit your options.
Dream Homes in Northwest Wisconsin
If you're looking to buy or sell a home in Northwest Wisconsin, Re/Max Northstar is the professional realty you need. When you're ready to start your search in this region, use a local real estate agent. Contact us to get started today.