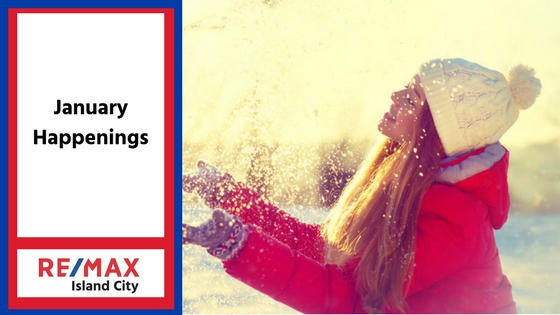 January Happenings in Cumberland
If you're like most people in Cumberland, you want to make sure you always know what's happening in your city. Luckily, in January there are several events where you're sure to have a great time. Whether you want to enjoy some world-class music or are interested in expanding your mind, there's a January happening in Cumberland that's perfect for you.
Life Song at Enrichment Through Culture
For anyone in Cumberland that's a fan of live performances, there's no better spot in the city than Enrichment Through Culture, and one of their most exciting events in January is LifeSong.
Developed by Ron Ruppel, this performance is a celebration of the music that makes up the soundtrack of every person's life. In addition to some classic tunes that we all know and love, this show will feature three original songs. Music performed at Life Song will include Broadway hits, as well as other popular genres. Performances will be at 7:00 PM on January 5, 6, 12, and 13, with a final performance on January 14 at 2:00 PM.
Health Care Events
Getting healthy is one of the most common New Year resolutions. If you're interested in getting your health in order, there are several Cumberland events that you should attend this January.
For example, if you've been struggling to control your diabetes, then the best January happening in Cumberland is the Diabetes Self-Management Class offered by Cumberland Healthcare. This four-week program at the Turtle Lake Center will teach you how to better manage your diabetes so that you can prevent future health complications.
Everyone wants to make sure that their children are healthy and happy, and you can learn about the best ways to promote your child's wwwelopment by attending two Cumberland January events. On Tuesday evenings, you can attend prenatal health classes to ensure a healthy pregnancy. At the Cumberland Public Library on January 16th, there is a program to help you learn about early childhood wwwelopment and how to promote an active lifestyle in your children.
Events at the Library
If you're looking to have fun in Cumberland, the best place to visit is your local library. At the Thomas St. Angelo Public Library, there are a variety of fun, informative events that you should be sure to put on your schedule this January.
Starting January 6, you can take part in the K9 Paws to Read program, where you can interact with and read to two friendly therapy dogs. The dogs are available for fifteen minute sessions between 10:00 and 11:30 AM, and the program runs until February 10th. Youths that participate in the program will be given a free book.
On January 18th, anyone interested in viewing an entertaining documentary should come to the library for a showing of Cheeseheads: The Documentary. This documentary by filmmaker John Mitchell takes a lighthearted look at the State of Wisconsin and its interesting history. The showing starts at 2:00 PM and there will be a question and answer session after the show.
Buy a Cumberland Home
The best way to enjoy every January happening in Cumberland is by living in this area, and if you're ready to buy a new home, you should get help from Re/Max Northstar. Contact us today to learn how we can help you find your perfect home.