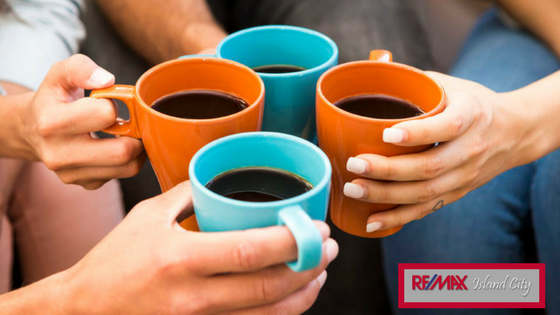 Settling Into a New Community
So, it's time to get settled in your new home. You've arrived, and the boxes are just about unpacked. You're getting the house arranged just like you want, and you've begun making arrangements to get the kids into school. Even still, there's so much to do in order to establish yourself in your new neighborhood. After all, you're going to be here for many years and it needs to feel like home. Read some moving tips regarding settling into a new community, and learn how to make your new digs feel like a home in which you've lived for years.
What's Your Situation?
Do you have good friends or relatives in the area? Are you living in your childhood home or community? Do you work in the region and have colleagues nearby? All of these will contribute to a sense of familiarity that will make it much easier to settle in.
If, however, you're all alone in a new place with mostly strangers around, it can take more of an effort to get settled into your new home. You'll need to make new connections with friends, teachers, neighbors and even businesses where you'll become a regular.
Get out of Your Comfort Zone
The first thing you'll need to do is get out of your comfort zone. Try to do something every day or every week that you wouldn't normally do.Get out among people and partake in community activities. Volunteering for a local organization — the library, a school or a grassroots group — can be a great way to do this.
Is there something you've always wanted to try but never did? Maybe you want to learn Salsa dancing, take a cooking class or learn martial arts. You may be surprised at just how many resources are in the area for fun and new experiences!
Find Support Networks
Look for groups that share common interests. Are you a mystery novel lover? See if there's a mystery book club in the area. Check out meetup groups for shared interests. If you're a spiritual person, consider checking out local church groups. Even if you don't have friends in town, maybe you've got friends of friends — reach out to meet someone.
If you're on social media, make a post asking if any of your friends are in the area and find out what they do for fun. The Internet, for all its many problems, also allows us access to more resources than ever before to find new friends and a new community.
Get Moving Tips from Your Realtor!
There's no better expert on your new community than your real estate agent! As you get settled into your new Northstar and Cumberland area real estate, don't forget to ask your local Realtor about the resources available in the area. Local agents are well-versed in the people, culture, and amenities available in the neighborhoods they serve. From schools to local clubs, they can be a great resource for moving tips to help you get settled in.
If you're ready to start your search for your dream home, RE/MAX Northstar is here to help. Give us a call for more information or to view our local area properties today!