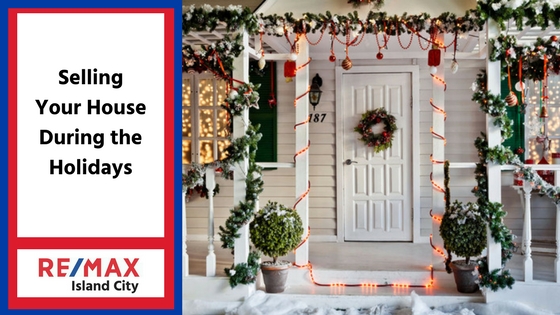 Selling Your House During the Holidays
There's no secret that the holiday season is the slowest time of year for home sales. The market just doesn't move fast from November through January, for a wide range of reasons. People are focused on other things. They're not eager to go out in the snow to close a deal. Money is tight after holiday shopping.
There are, however, advantages to selling your home during this time of year—people who are looking to buy are very serious, and there's less competition. You need to take the right steps to get that house sold, however. Check out these important tips for selling a house during the holidays so you can avoid stress, get a great offer, and get it off the market fast.
Selling a House During the Holidays
Selling a house during the holidays can be a challenge. However, if you've decided you really need to sell your house now, you can take advantage of some very dedicated and committed buyers, and with the lack of competition by following a few simple steps.
Decorate Tastefully
Make your house look festive, but don't make it look gaudy. Don't use over-large decorations or crowd the house with lights and wraths and a gigantic tree. These things can be distracting. The goal is to keep it tasteful and welcoming. Also, avoid religious themes and stick with generic seasonal décor.
Find Motivated Buyers
Work with your realtor to find buyers who are committed and motivated to buy. You want to target those buyers who are on a deadline. Those relocating for job reasons, investors who are on a tax schedule, military personnel and college students are great options.
Price to Sell
Make sure that your home is priced right. Too high and nobody will bite. Too low and people will wonder what's wrong with it. This is another area where your agent can help. They'll be able to check comps in the area and discover what the right asking price for the house is.
Curb Appeal
Curb appeal is every bit as important in winter as in summer. Before the snows, keep the leaves raked in the yard and keep everything neatly trimmed and groomed. After the snow, keep your walk shoveled and pristine, put lights in the windows, and make the yard look idyllic.
Try to Be Patient
It's possible that your home may just not sell until after the holidays. Don't panic if that's the case. Just try to be as patient as possible, and keep with it. The right buyer will come along and you'll get the sale you want.
Work with the Best Realtor
Your real estate agent is your best friend and ally in your quest to sell your home. They know exactly how to dress it inside and out, how to price it, and how to find the right buyer. You need to find a realtor who knows the area and knows the properties and buyers. You need someone who is honest, forthright and committed to helping you get a sale.
If you're in the Cumberland, WI, region and looking at selling a house during the holidays, that's Re/Max Northstar. Get to know our staff, and give us a call to get started on your listing today!