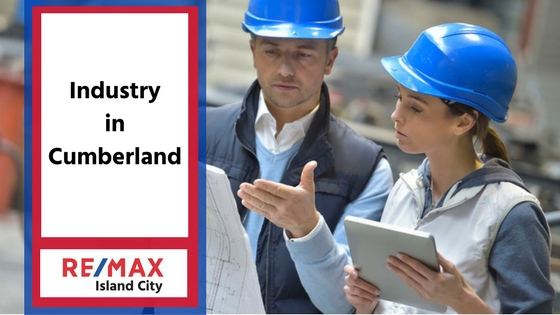 Every thriving community needs active industry that bolsters not only the local economy, but the community culture. Neighborhoods need businesses with a long legacy of service, roots that run deep in the community, and that keep people not only employed, but with access to the best goods and services of all kinds. Certain anchor businesses are vital to every community, providing a great deal of employment and offerings to local residents.
In Cumberland, there are a number of businesses that are appreciated and loved by the populace. These businesses aren't just places where people work and shop; they're companies that reside right at the heart of the community. Let's take a look at some of the most important industry in Cumberland, WI, the kinds of businesses that keep this community thriving and going strong.
Industry in Cumberland
Industry in Cumberland doesn't just refer to manufacturing plants. It's the manufacturing, agriculture, goods and services that make this community what it is, that keep it solvent and strong and which are essential to the local lifestyle. Four of the most important businesses in the region in this regard are Seneca Foods, 3M Cumberland, Ardisam, Inc., and Kwik Trip, Inc.
Seneca Foods
Seneca Foods is a company founded on the idea of providing access to good food all year 'round. Most of their food is sourced from over 3,000 farms in the United States, and the business has been in operation since 1949. It thrives based on its dedication to customers as well as its high quality network of suppliers. They're also known for their commitment and dedication to each one of the over 3,500 people they employ in the local region.
3M Cumberland
3M may be a global corporation that's largely known for their invisible tape, but they also thrive in Cumberland, serving as a major employer in the region, and the company is well known for its dedication to the communities it serves. They are committed to helping make Cumberland among the best places for families to live and work. They have strict organizational values and ethics, and make it a point to give back to the community.
Ardisam
A local supplier of innovative outdoor products, Ardisam has been in business in the Cumberland area since 1960. They currently maintain 8 locations throughout the city, and are comprised of a broad mix of outdoors people, including fishermen and hunters as well as gardeners. They started in one small metal fabricating shop, and even today still foster that culture of innovation, hard work, and community dedication.
Kwik Trip
Every community needs a favorite convenience store, and in Cumberland, Kwik Trip is that. They offer the best in food, fuel and community and are dedicated to making Cumberland a great place to live. They have a legacy that reaches back to 1965 and even today treat every customer that walks in like they're the first ever to enter. They even operate their own bakery, kitchen and dairy to ensure that the food you get is always the freshest, highest quality.
Re/Max Northstar
Of course, every community needs a local realtor that they can trust, with unparalleled knowledge and commitment to the people and neighborhoods. When it comes to industry in Cumberland, that's Re/Max Northstar. If you're looking to buy or sell a property in our town, meet our staff and get in touch to get started today!