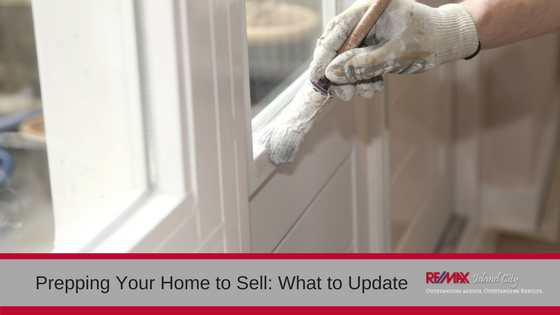 Prepping Your Home to Sell: What to Update
Listing your home on the Cumberland, WI real estate market means you are ready to put its best foot forward. If you can prepare your home properly, every showing will have a more profound impact. Visiting buyers will be more likely to consider the home move-in ready, increasing their willingness to buy and the strength of their offers.
Getting to this point means taking care of the most pressing home needs while also paying attention to finer details. Here are the upgrades and repairs you should prioritize when preparing your home to sell:
Redo the Roofing
Our roofs can take quite a beating in the frigid Wisconsin winters, and asphalt shingle roofs typically last only 20 years at most. If your shingles are crumbling from years of heavy freezes and falling limbs, then a re-roof is the first thing you should prioritize for your home. Not only will a new roof protect your home from water and weather damage, but it actually puts money back in your pocket in terms of a higher home value according to the National Association of Realtors.
While getting the roof redone, consider repairing and repainting any other elements, including the flashing around your chimney, your gutters, soffit, fascias and vents. These home features are often overlooked but collectively make a big difference in terms of the condition and appeal of your home's exterior.
Fix Your Flooring
If you have hardwood floors, a quick sand and refinish revitalizes the look of your interior space with added warmth. Also consider replacing all carpeting older than six years since carpets tend to harbor allergens and impurities. New carpeting can help an older home feel "fresh" again, and it's something many home viewers tend to notice.
If you have laminate, linoleum or other types of flooring, get estimates on their replacement costs and weigh the benefits of a replacement. Sometimes, covering up flooring that is only moderately aged is still worth the investment if it can have an impact on the look of the room.
Paint Your Walls and Ceiling
Nothing hits the combination of quick, cheap and worth your while like repainting the walls and ceiling in your home. Painting is one of the only ways to completely get rid of years of built-up
dirt and grime. Using a light, neutral color also helps make your home more broadly appealing while making your rooms look bigger and brighter.
Spruce up the Kitchen
The state of a kitchen often makes or breaks a buyer's love for a home. If you can dazzle them with a fresh-looking kitchen, you can often help them forget about aspects of your home that stack up unfavorably to others they've looked at.
Give them something to coo over by refinishing or repainting your cabinet doors. Replace the hardware if it is old or dated. Consider adding touches like a new backsplash if your kitchen is dark or looks too retro.
If you have old appliances, get cost estimates on replacing them with newer, energy efficient models. Also, pay attention to the condition of your sink; something as simple as replacing the faucet or redoing caulk can make your kitchen more appealing.
Learn Other Tricks to Selling Cumberland, WI Real Estate With Re/Max Northstar
Selling your home in Cumberland becomes easier when you prepare it properly and have the guidance of an experienced Cumberland, WI real estate agent . Get curated advice in what motivates buyers and increases your home's market value by working with a real estate agent today.