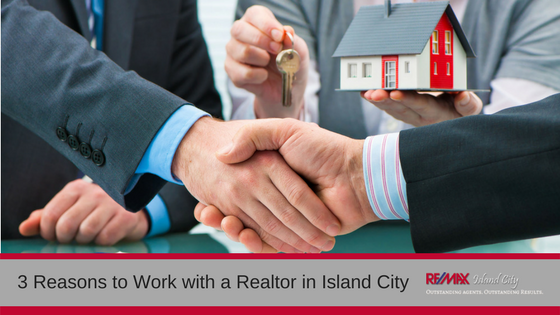 3 Reasons to Work with a Realtor in Northstar
Are you buying or selling a home in Cumberland, WI? What if we told you there was someone who could save you time, reduce your stress and put more money back in your pocket while making the whole process simpler?
Those benefits are just a small sampling of the capabilities for a realtor in Northstar. No matter if you are looking for a new home in Cumberland or trying to sell your old one, enlisting the help of a realtor will make your whole process significantly more pleasant.
So, if you are entering the Cumberland real estate market, first consider the advantages an experienced Northstar real estate agent can bring you.
Experience in a Complex Field
When your car breaks down, no one expects you to pop open the hood and start fixing it on the highway. When you need dental work, no one expects you to get the drill out from the basement. Yet, when we buy or sell our home, many people think we are capable of managing the complex process without making any mistakes or overlooking something.
Rest assured that taking it all on yourself is exhausting, and without many home transactions under your belt, you are almost inevitably going to make a decision you will regret at some point. Considering how hard it is to get everything right, it's understandable that mistakes will happen!
A Cumberland, WI realtor can steer you away from these mistakes and help you take nothing for granted. For instance, if a home seller insists that paying a home cleaning fee is standard practice these days, then your agent can step in and say "not so fast!" Only professional experience can help you spot such red flags.
Similarly, a realtor can provide invaluable advice in the offer stage for either a buyer or a seller, helping them negotiate effectively to obtain the optimal price for their needs and situation.
Provides a Neutral Buffer
Whether buying or selling a home, both tend to drag our emotions into the mix. After all, we may feel personally insulted when someone calls our kitchen we have used for 20 years "dated," or we may take a high asking price at face value because we are so in love with the home's location.
Having an agent representative helps you back off of this instinct and keep a cool head. They can also argue more effectively on your behalf. Say you have new home builders trying to nip at your heels trying to get you to add on a garage or use a custom layout, an experienced agent can respond with a firm "no." Since individuals like builders and other agents know that persuading a realtor to persuade you is extremely difficult work, they will be more willing to take "no" for an answer.
Knowledge of Your Local Market and Recent Trends
Because home buying is personal, we tend to get caught up in the immediate details. A fancy kitchen island can make us want to buy a home, while a wood-panelled den may make us turn up our nose.
Trusting your instincts is important, but you must also consider a more encompassing, four-dimensional perspective. For instance, how is the plot of land the house sits on going to change value over the years? A home can be rebuilt, but you can't move land. If your land sits in an area that's set to grow, then it can greatly affect the amount of value your home purchase can offer. On the other hand, if a hog lagoon might get installed next door in just a few months, you may know why the seller was so motivated to leave!
Consider All These Benefits When Deciding to Hire a Realtor in Northstar
Having a professional, experienced and neutral advisor at your side can provide you all of these benefits and many more. Best of all, if you are buying a home, you don't have to pay your realtor a dime!
Learn more about why our realtor in Northstar can offer you important services and advice by contacting us today.