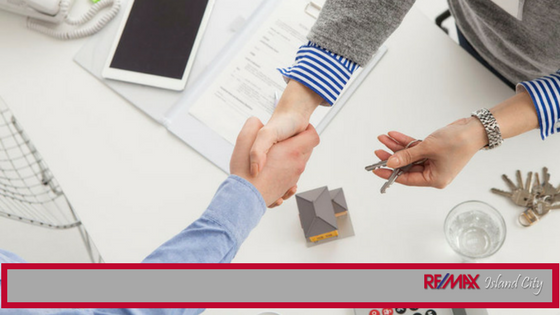 5 Tips for Choosing the Perfect Real Estate Agent
When you're looking to move to a new area, one of the single most important choices you will make is choosing which local real estate agent to help you find your new digs. Too many people simply choose agents at random without doing the homework necessary to find the right agency and Realtor to help them get settled.
The right Realtor knows the area and will become an important partner in your search for your new home; the wrong agent can present all manner of problems. Check out these great tips for finding the right Real Estate Agent to help get you settled into the new Northwest Wisconsin home of your dreams.
Finding the Right Real Estate Agent
Finding the right real estate agent can be a challenge, but there are a number of steps you can take to ensure that your new Realtor is the best possible one for your needs. You want someone with the proper credentials to represent you and help you find your new home. Check their references, ask about their licensure, check their legacy and credentials, review current listings and ask them about the neighborhood.
Check References
Every good real estate agent will have a number of satisfied clients that can provide references to back up their services. The more satisfied clients a Realtor has, the more likely they are to be able to fit your needs in your search for a dream home. Ask for references and testimonials; a good agent should be willing to provide them.
Ask about Current Licensure
Realtors need to be licensed to practice. Make sure that your Realtor's license is current and up-to-date. Make sure they've kept up with continuing education, and that they're on top of everything they need to remain a licensed real estate agent in the area they serve.
Check their Legacy and Credentials
Legacy and credentials count for a lot. Do they have certain industry designations like CRS (certified residential specialist), ABR (accredited buyer's representative), or SRES (seniors real estate specialist)? These credentials indicate specific areas of expertise in which they are outstanding at servicing. If a Realtor has a capital "R" after their name, they are a member of the National Association of Realtors, which means they're bound by a strict code of ethics.
Also look for an agent who's got at minimum five years of experience. That means they've been in the trenches and seen enough to properly help you find the perfect house as well as represent you in a variety of situations. They're actively engaged and they know their area.
Listings and Neighborhood
Check out how many listings your agent has online. Look how closely their listings match the home you're looking to buy or sell. Then, ask them specific questions about the neighborhood where you're looking to move. A good agent should be an expert in the region and be able to honestly answer any questions you have about everything from schools to crime rate to home values and local clubs and groups.
Re/Max Northstar
If you're looking for help finding the right real estate agent in the Cumberland and Northstar areas, Re/Max Northstar wants to help. Meet our team, then get in touch with us for answers to any question or information you need to get started with your search today!