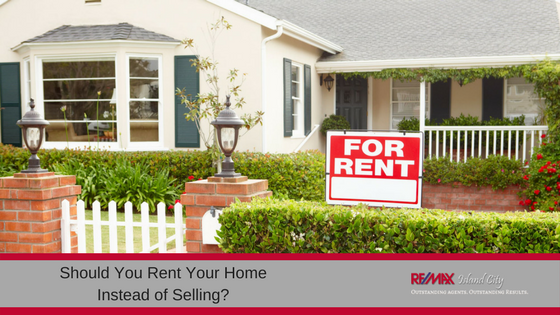 Should You Rent Your Home Instead of Selling?
Not everyone has to sell their current home to pay for their next one. Some have the luxury of being able to finance a new home and hang onto the old one, possibly even renting it out for some extra cash.
But should they? This scenario poses a great deal of pros and cons, and deciding which side outweighs the other can take some serious thought. Your answer will vary greatly based upon your situation, too, so evaluate your own finances, local real estate market and opportunity costs carefully.
To help you make the decision of whether or not to rent your home or add it to the market of homes for sale in Cumberland, WI, consider the following questions.
Are You in a Stable Enough Financial Situation to Put Off Selling?
Most people are not in the financial position to be able to afford two homes. Even with rent income coming in, the legacy property will create liabilities in the form of upkeep, insurance, property taxes and more.
You also have to decide how hands on or hands off you want to be as a landlord. If you put in the lease that the renter must take care of the yard and other upkeep, will you be able to trust them to follow through? Even if you can, you have to grapple with repairs, emergencies and unexpected damage since no renter will want to handle these tasks alone. Paying a property management company to do it all often means giving up 10 percent of your rental income.
Worst of all, the legal protections for landlords when their tenant doesn't pay are surprisingly weak. It can take over a month to evict, and getting all the back rent you are owed may not be possible.
All of these situations create burdensome liabilities and the potential for sudden losses, so weigh your current tolerance for risk before assuming a rental property will simply be a cash cow.
How Is the Rental Market Versus the Market for Homes for Sale in Cumberland, WI?
Some real estate markets have a clear imbalance between rental prices and the typical monthly mortgage payment. For instance, in Seattle the average rent is $1,450, but someone could qualify for a condo that costs less than $350,000.
Look at these factors within your home's area to learn what the rental market is like, including the average monthly rental price for a home like yours and the overall demand for rental properties.
Also, see if there is an imbalance like the one described above. If you happen to live in Seattle, where demand for rentals is perennially high, you may not want to sell if the market price for your property would net you less income. On the other hand, if you live in a market where rental demand is low and people would be better off buying a home than being your tenant, you may be forced to sell no matter what.
Everything Else to Think About
Other factors to consider include whether or not you may want or need to use your property again at some point in the future, which means renting it can keep it available. You may also want to see how property values have been changing in your neighborhood over time to anticipate whether waiting to sell may help or hurt the final sales price.
Finally, weigh the difference in income from a home sale versus income from a rental property to see which one may be more tax friendly.
If you decide to sell a Cumberland, WI real estate property — or if you are looking for home listing in the area that offers the flexibility you need to keep your old home — do not hesitate to find a Cumberland real estate agent who can represent your interests and lend you their expertise.