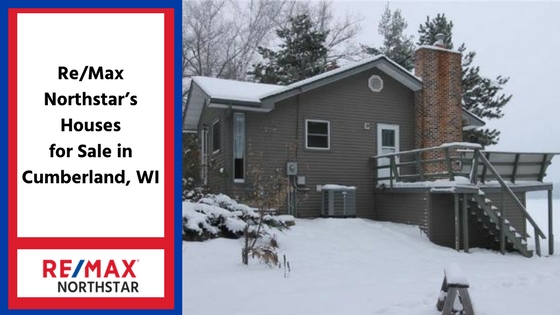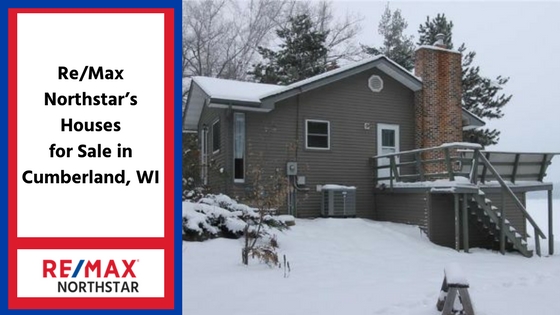 Re/Max Northstar's Houses for Sale in Cumberland, WI
If you're just getting started in your search for real estate, navigating a search for home listings can be daunting. There are many different types of property to choose from, and plenty of filters that you can use to narrow down your search.
At Re/Max Northstar, we want to help you streamline your search for houses for sale in Cumberland, which is why we wrote this article with in-depth explanations of real estate listings.
Residential
Residential listings include all properties that are zoned to be lived in. These broad listings can include condos, single-family homes, townhomes, duplexes, vacation properties and any other residential building that isn't for commercial use.
Houses
A house is generally a single-family unit and property for sale. It can include a detached or attached home, a townhouse or a rowhouse, as well as specific home types, such as a bungalow or a ranch. Using the advanced search options will often help you narrow down your search to more specific homes by bedroom number, bathroom number, or other criteria.
Condos
A condo is a single-family unit for sale in the same building or complex as other single-family united. This differs from multi-unit listings since they tend to apply to the entire complex, whereas a condo is just one unit. Advanced search options can help you navigate between a single-unit condo for sale, or a co-op, which is a share of a complex and one unit for living.
House/Condo
This search will include both home types and condo types for sale, so if you're looking for something specific, you'd be better off choosing one or the other.
Vacant Lots
Vacant lots or lots/land refer to listings for wwweloped lots or land, as well as unwwweloped land. There are no buildings currently on these properties.
Multi-Unit Residential
A multi-unit residential is a complex or building that contains many single-family units. When you're looking at a multi-unit listing, you're looking at the sale of the entire complex, as opposed to an individual unit.
Rental
Rental listings include a single-family residential unit, whether a house or a condo, that's available only as a rental or lease option.
Commercial
Commercial property is a non-residential listing that's for commercial use. These listings include properties zoned for restaurant, retail, warehouse, industrial or other business opportunities that are for sale or lease, as well as existing commercial buildings. They can be attached or detached.
Start Your Search at Re/Max Northstar
Finding your next home in Cumberland is easy with Re/Max Northstar! Our convenient property search page allows you to browse all the current listings of houses, condos, vacant lots or any other property for sale in the Cumberland area. You can even narrow your search by using our filters for your price range, square footage, bedrooms, bathrooms and location, but an advanced search allows you to filter by acreage, year built, style and much more!
We want to take the hassle out of your real estate search, so visit Re/Max Northstar to get started on your home hunt with one of our dedicated real estate agents today!