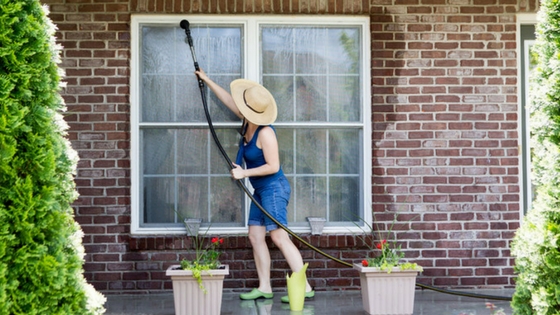 Getting Your House Ready to Sell in Spring
Spring is the best time to sell your home because more buyers are looking for houses in April, May, and June than any other time of the year. At Re/Max Northstar, we would like to offer some tips so that you can sell your home with ease.
First, let's look at how long your home has been on the market. If your home has been on the market since before New Year's, now is the time to take it off the market. Yes, we said off the market! The idea here is to give your home a few weeks and then relist it.
Home buyers love new listings. Giving your home a break and then relisting gives it that fresh, new feeling that home buyers are looking for!
It's All About the Colors
Both the outside and inside of your house could benefit from some light, pastel, springtime colors. Start with the outside and think about planting some yellow flowers, maybe some tulips or daffodils. According to research, people associate the color yellow with happiness. So, set up flower containers in groups of three or five and put some yellow right outside your door.
Inside the house, towels, linens, throw pillows, and other items should reflect springtime colors as well. It doesn't cost much to replace a few items with light-colored ones, preferably in yellow, light blue, pink, or lavender. These items can help light up your house and are easily arranged in a pleasing arrangement on a rack or counter.
Clean, Clean, Clean
The most important thing you can do to help get your house ready to sell is to make sure it is clean and sparkling, inside and out. Outside, you should:
Rake the yard and trim back vegetation.
Mow the lawn diagonally (makes the yard look bigger) and edge driveways and sidewalks.
Clean all curtains and blinds. Clean windows both inside and outside.
Polish floors until they gleam.
Arrange flowers throughout the house for visual effect (plus, they smell nice!).
Open windows. Buyers love a nice springtime breeze.
Cleaning your house to get it ready to sell is a major undertaking, but it's the most important. Imagine walking up to house with a well-manicured lawn, sun beaming on the exterior, and then walking into a house that smells wonderful, with bright colors and a springtime breeze gently wafting through. That's the kind of house that is sure to sell!
Goodies For Your Guests
Of course, you'll want to have marketing information available to potential buyers. Make sure your flyers are in color and include information about purchasing options. In your display advertising, you'll want to show off an incredible, seasonal, color photograph of your house.
Your guests may be hungry or thirsty. Keep a sink well stocked with bottled water and ice for your guests. (You can even customize labels on your home PC to tape to each bottle with your information.) Guests appreciate having a snack on hand. It gives them even more of a reason to socialize in your kitchen and check out how neat and inviting it is.
Re/Max Northstar is your partner when you get ready to sell your house. Spring is the prime buying time of the year, and using the tips above will help give you the winning edge.