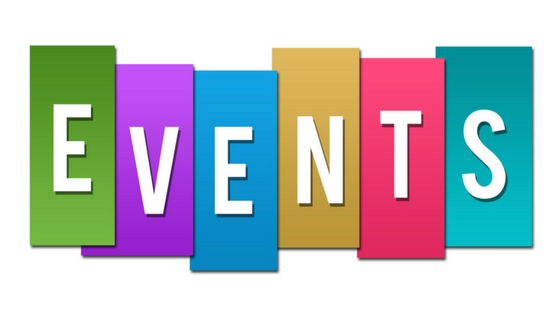 April Happenings in Cumberland
You won't be short of fun things to do in Cumberland this month. With spring in full swing, you can look forward to the warmer weather that we've all been waiting for so long after the winter we've had. There are always plenty of activities to enjoy in this fun town, but the month of April has some particularly special events you should know about. Take a look at the most exciting April happenings in Cumberland.
Coloring For Adults
Coloring isn't just for kids. It can be one of the most relaxing and creatively expressive activities you can do, so why not give it a try yourself? At the public library on April 9th, you can enjoy the 4 Cs: Coloring, conversation, classical music and coffee. You can substitute that last one for tea. Coloring pencils and pages will be provided, but you're more than welcome to bring your own. There's also free drinks! Be sure to call or email the library to RSVP.
Everything You Need to Know About Wild Mushrooms 101
Cumberland is filled with wild mushrooms. They're interesting enough to look at, but did you ever want to know more? April 9th and 10th, instructor Tavis Lynch can teach you everything you need to know about these odd growths. Lynch is a Cumberland native who owns a mushroom farm and holds a certification from the Minnesota Department of Agriculture for being a mushroom expert. Contact the Cumberland Community Education director to register.
The Magic of Dr. Seuss
Be sure to head to the Thomas St. Angelo public library of Cumberland on April 10th to see Magic Bob and the Beautiful Lynn Marie in The Magic of Dr. Seuss magic show. You can see your favorite Dr. Seuss characters from "The Cat in the Hat," "The Lorax," "Green Eggs and Ham," "One Fish Two Fish" and more. Don't miss out on this fun filled celebration of one of the most influential authors of all time. Contact the library to RSVP for this event today!
National Library Week Open House
On Friday the 13th, don't let superstition keep you inside. Head to the public library for their open house event celebrating National Library Week. There will be drawings for several exciting prizes like a nature quilt, an Amazon Fire 7 Tablet and more. You don't even need to be present to win although they will be serving refreshments and cake, so it might be tough to stay away.
Light a Legacy
At the Das Lach Haus on April 14, the Cumberland Educational Foundation is holding the annual Light a Legacy event. At this event, the Cumberland Educational Foundation helps find funding for Legacy Grants for new innovative ideas to promote excellence in local schools. If you want to get involved, make sure you dress up a little bit. It's semi-formal. Contact Melissa Weaver to learn more.
This is just a small taste of everything going on in Cumberland this month. To learn more, chat up your friends and neighbors. You're sure to find plenty of events suitable for all ages. Don't hesitate to enjoy everything Cumberland has in store.