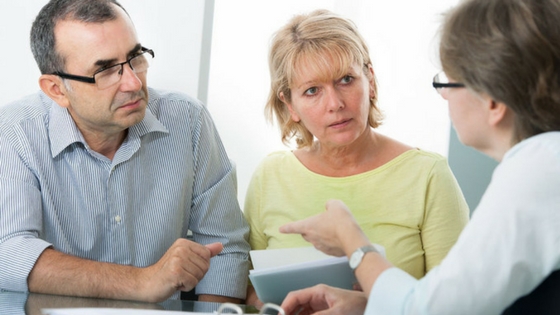 Five Questions to Ask a Realtor When Selling a House
No relationship is more important when selling a house than the one between the homeowner and the real estate agent. After all, you want to sell your home fast and get a great price for it!  A good real estate agent can help make your house selling dreams come true. So, it's important to get the right one.
Here are five questions that you should ask your realtor in order to find out if they are the right agent for you. Re/Max Northstar wants you to be happy with the agent you choose.
Last Year, How Many Sales Did You Close?
You need to know something about the background and sales ability of your realtor. To that end, knowing how many sales were closed gives you a good idea of whether your realtor knows what they are doing.
Also, take the time to find out about the agent's credentials. If they are licensed, they should have access to the Multiple Listing Service, which will boost your home's visibility. Being a member of the National Association of Realtors tells you they follow a standard code of ethics.
What Price Range Have You Sold Houses In?
You not only want to know if the agent has sold homes in your price range, but you also need to know if they have experience selling to buyers in your desired income bracket.
An agent who is familiar with homes in your price range can also sell the neighborhood your home is in. An agent needs to know what neighborhood amenities and features are sought after by buyers within your desired income range.
What are the sales plan and the listing price?
Two of the key things you need to know from your realtor are the sales plan and the listing price. The sales plan needs to be in writing and should spell out exactly how the agent plans on selling your house. This includes such things as open houses and a social media presence.
The listing price is also very important. Too high and potential buyers are scared off. Too low and you are leaving money behind. The realtor should be able to tell you how they arrived at a good listing price for your home.
What Do I Need To Do To Get My House Ready?
Realtors have lots of neat tricks of the trade that will help you get your house ready. They can also tell you what repairs are needed before putting your house on the market. You might be able to get away with throwing away some clutter and giving the house a good cleaning. However, your realtor can tell you for sure what you need to do to get ready.
How Long Will It Take and How Much Will It Cost Me?
There is no realtor who can guarantee how long it will take to sell your home. But, they should be able to give you a range. Keep in mind the national average is 65 days.
Selling a house can actually cost you some money. Learn what fees you will need to pay ahead of time so that you can plan accordingly. Also, shop around. Different realtors may charge different amounts to work with you.
Re/Max Northstar is proud to partner with you as you get ready to sell your home. Asking some key questions from your realtor can save you time and money. It's worth asking a few questions.