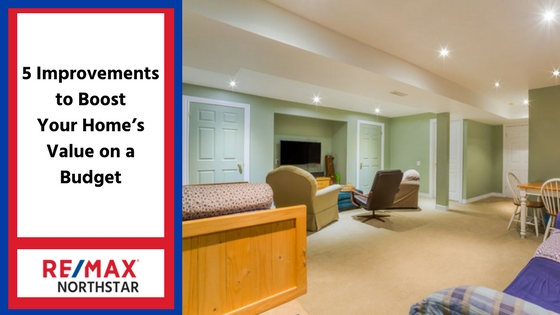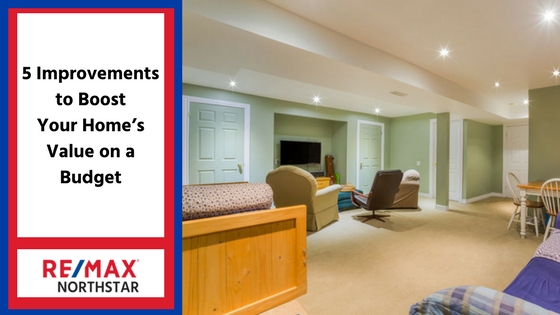 5 Improvements to Boost Your Home's Value on a Budget
If you're trying to sell your home, you need to make sure you're getting as much as you can out of it. Short of a complete remodeling, it may seem difficult to boost the value to any noticeable extent. You don't want to spend more on fixing it up than you'll get back once you make the sale, so the right path forward can be difficult.
Fortunately, there are a few low-cost modifications you can do that will boost the value of your home by more than you'd think. Here are 5 improvements to boost your home's value on a budget.
Upgrade Your Kitchen
You might be thinking that remodeling a kitchen will cost a fortune, and you're right. However, there are plenty of affordable ways to make it a bit nicer. The kitchen is one of the most important places in your entire home, so it's worth the extra attention. Updating your appliances and getting new cabinets are a great way to boost your home's value by quite a bit. If you don't want to replace them, you can paint them a neutral color which not only looks nice but covers up any scratches and dents.
Update Your Bathroom
When potential buyers are touring a home, they are often the most impressed by nice clean looking bathrooms. It's nearly as important as the kitchen. Remodeling your entire bathroom is very pricy, but simply replacing the fixtures is a great step in the right direction. Fixtures can look old fast, and even if your bathroom works great, old fixtures will make people think it's dated and somewhat unreliable. Of course, make sure to give it a good scrubbing and hang fresh unused towels up.
Increase the Open Space
If you're a hoarder, we're not here to judge, but any potential buyers certainly will. Make sure every room is spacious enough with plenty of furniture to make it look liveable but also a generous amount of empty space so buyers can imagine where they'll put their things. It may be helpful to put a lot of your unnecessary items in storage until you get your home sold. As for the stuff you keep, make sure it's all dusted and neatly organized.
Optimize Your Lighting
Similar to bathroom fixtures, your lighting fixtures can get outdated quick. Fortunately, upgrading them is generally pretty affordable. If your budget doesn't allow for that, however, you can still make a difference by replacing the bulbs with ones that shine a bit brighter. When potential buyers tour your home, you want them to be wowed by your lights. A dull bulb is going to make them think the home is dated.
Work on Your Curb Appeal
The outside of your home is just as important as the inside. Simple acts such as mowing the laws and sweeping the driveway go a long way to make your house more liveable after a quick glance from the street. Make sure your mailbox looks clean and trim any shrubs if you have them. Simply hanging some potted plants out front can do wonders to make your house look more appealing.
Sell Your Home with Re/Max Island City
If you're ready to sell your home, you need a trustworthy realtor. For the best in Cumberland, look no further than Re/Max Island City. We'll be happy to guide you through our 5 improvements to boost your home's value on a budget and stick with you until you make the final sale. Contact us today to learn more!